I make you better at every single thing that you do, without exception.
Communicate, execute, organize, and prioritize at the highest levels.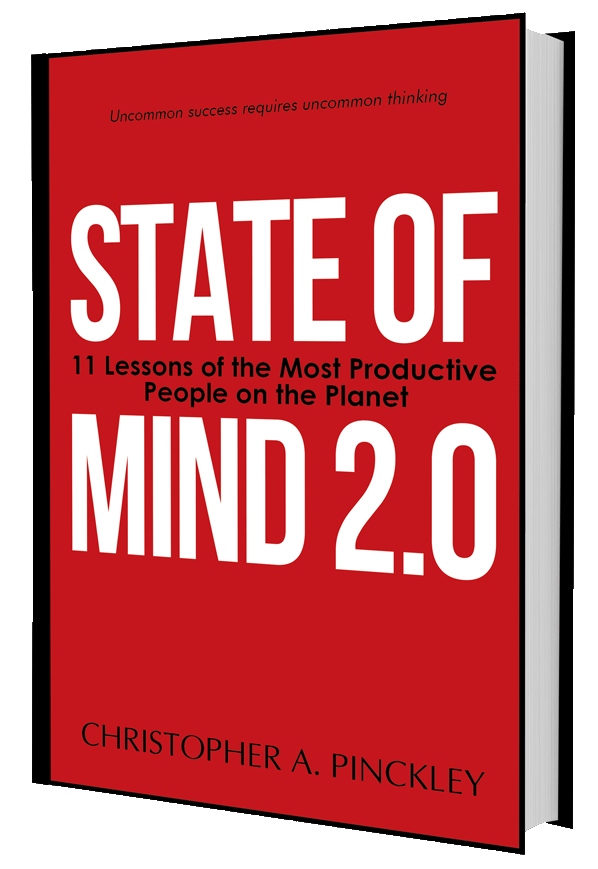 "This remarkable book collects proven tactics from some the most successful people of our day and presents them in concise, authoritative language that's suitable for anyone looking to advance!" – Marshall Goldsmith – The Thinkers 50 #1 Leadership Thinker in the World
Get your Free PDF version of State of Mind 2.0: 11 Lessons of the Most Productive People on the Planet Now!
Meet Chris Pinckley
Chris Pinckley is a Performance Coach & Keynote Speaker on what it takes to operate at the highest levels. He is an expert on productivity, organization, prioritization, execution, communication, boundary creation and alternative health.
He is the author of over a dozen books including the best selling Reality Creation 101. He was the creator of Global Entrepreneurs Talk Radio featuring Gregg Braden, Laura Silva, and T. Harv Eker.
Chris was also the founder of HolisticFitness4U, which was one of the Bay Area's Top Physical Training companies for many years. Chris' articles have been featured in Upscale Living Magazine, Sedona Journal of Emergence, and Vividlife.